When your children start transitioning from a small child to a preteen, it can be pretty jarring for parents for many reasons. Whether it is a preteen or a teenager, it can be challenging for parents to know what to say and how to talk about many of the mature issues that start to pop up.
As a leading childrens dentist in Kearney, MO, our team at Shoal Creek, knows that oral health is a big issue for little kids and teens alike. Here's a list of some of the main talking points you should focus on when talking to your preteens about their oral health.
Talk About Brushing
If you started out maintaining a good routine since your child was seeing a pediatric dentist in Kearney, MO, then it may not be a huge battle. But often, when they start taking care of their hygiene by themselves, their brushing routine can be forgotten.
Start by asking your preteen about their routine. If you find that they are missing some key areas, talk to them about the negative consequence of forgetting to brush. Maybe even talk to your childrens dentist in Kearney, MO, to suggest resources like videos or brochures for your preteen. Some important topics to discuss might be:
How often are they brushing?
Are they reaching all the critical areas?
Are they flossing every day?
What might happen if you forget day after day over time?
By asking these questions, you are opening a conversation with your preteen about expectations and creating a place for them to ask questions.

Discuss Lifestyle Choices That Could Impact Their Oral Health
Teens and preteens are known to experiment with things that could cause potential harm to them. According to a top pediatric dentist in Kearney, MO, there are decisions that could directly affect the health of their teeth and mouth.
Smoking
Eating a diet of junk food or sugary foods
Eating an unhealthy diet with little nutrition
Eating very acidic foods
Experimenting with drugs
Using their teeth as a tool such as to open a container
Biting their nails
Discuss Healthy Eating Habits to Help Keep Their Teeth Healthy
Whatever foods your preteen decides to eat can directly affect their oral health. Foods that are high in acid and sugar are the worst foods to consume. This is because these two properties, in particular, eat away at the enamel and rot your preteen's teeth. Especially if they are not brushing right away after consumption.
Another problematic issue is chewy or gummy foods, like taffy and gummy bears, which often get stuck on and in-between the teeth. Talk to your kids dentist in Kearney, MO, about some healthy alternatives that are better choices for your preteen's teeth.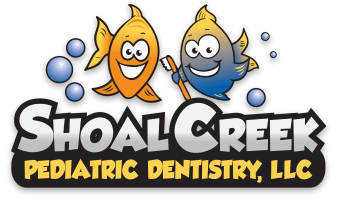 At Shoal Creek Pediatric Dentistry, we are building a future of healthy smiles and treating your child's dental needs with care and understanding. Our trained staff, which includes an experienced pediatric dentist in Kearney, loves working with kids. Not to mention, our office is a fun environment where kids feel comfortable.
Give us a call today at (816) 781-5437 or visit our website to fill out our contact form. We look forward to being the kids dentist in Kearney you can trust!