Summertime is a great time to get away from all the hustle and bustle of the daily routine for most kids. However, some routines are essential to keep going well into summer. Vacations, pool time, sleeping in, and staying up late are what dreams are made of for most kids during summer days, but keeping dental hygiene in check should always be a top priority. Here are a few pointers for guardians from Shoal Creek, a leading Kansas City pediatric dental specialist, to keep their children's teeth healthy all summer long.
We all know it can be hard to get your child motivated to visit a kids dentist in Kansas City during the summer. However, taking the time to load up and head over to your pediatric dental specialist in Kansas City could save you a world of pain and trouble if cavities and dental problems are emerging.
Cavities are common in children, but they don't have to be. Preventing or even treating a cavity while it's still small can save your child's teeth, decrease pain, and save you money in the long run. This makes a dental visit well worth the trip for parents and kids alike. Not missing school is another big bonus for getting their kids to the dentist over the summer months. Make sure and schedule an appointment now with your Kansas City pediatric dental specialist to make sure and get a checkup completed before summer's end.

Be Careful about Which Snacks You Offer Your Kids
It's easy when kids are home for them to snack all day or all night during the summer. As kids are off their regular routine, eating meals may not be as consistent as it is during the school year. As boredom can set in, snacking becomes a fun pastime. It's important to know which snacks are healthy and don't hurt your child's teeth.
Everyone knows that sweet, sugary snacks are the worst when it comes to damaging teeth. There are some snacks that might be healthy but are still not great for teeth. Acidic foods like lemons, limes, and oranges eat away at the enamel of the surface of the teeth, causing cavities and pain over time. Even things like pickles can be healthy, but for the teeth, they can cause damage.
During the summer months, one of the biggest favorites for kids is sports drinks, sodas, and popsicles. All of these are full of sugar and often are given when you can't brush immediately. This means that the sugars stick to the tooth's surface, eating away enamel and causing staining to their teeth. A good solution is to offer water in replacement. You can even make it fun by offering a colorful straw to put in their drink to make it seem like a special treat.
It's also a good idea if they are snacking to offer some water to swish around in their mouth. This helps clean the teeth's surface as well as break away any stuck food between the teeth. Brushing is always best after eating, but this is a good alternative if not available.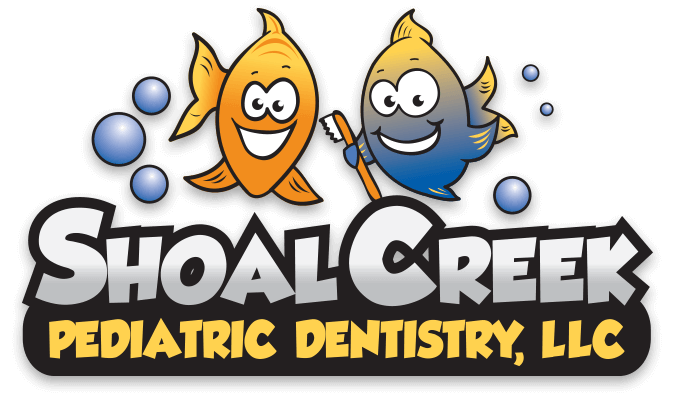 At Shoal Creek, a pediatric dental specialist in Kansas City, we understand that going to the dentist during the summer can feel like a hassle. However, it's our goal to create a fun and relaxing environment for all stages of childhood, making the dentist a fun experience for all. Give us a call at 816-781-5437 or visit our website to schedule your child's next appointment with one of the best in Kansas City pediatric dentistry.