It can already be a challenge to get children to brush regularly; that means that encouraging kids to floss can be even more difficult. This can be for many reasons according to many kids dentists in Kansas City.
Many parents feel like they have limited time in the day and brushing seems to be enough to keep their teeth healthy. Sometimes, it's just a battle that parents aren't willing to fight at the end of a long day.
We understand it can be a struggle, but pediatric dental specialists in Kansas City would agree that flossing your children's teeth is extremely important. It's a critical piece of improving a child's oral health. Here are a few reasons why brushing alone doesn't do the trick when it comes to a cavity-free clean.
Your Gums Need Care Too
According to children's dentists in Kansas City, gums are commonplace in your mouth for bacteria to hide. When these bacteria aren't removed fully, they can grow, causing more severe infections of the gums, including gingivitis. This condition is both painful to have and to remove, so it's important to head it off before it starts by brushing and flossing in those hard-to-reach spots.
Hard to Reach Spots
Your toothbrush can reach many surfaces of the tooth, but not all of them. There are spots where food and bacteria can get stuck, and a toothbrush can't reach. As the food rots, it causes decay of tooth enamel and this leads to cavities. As many people know, cavities can be painful and might be expensive to repair.
It's a Low-Cost High Benefit Item
Floss is very inexpensive, and many pediatric dentists in Kansas City will give you some for free. Taking that extra minute each day to make a pass in-between your child's teeth can save you the cost of cavities, gum disease, and other diseases. Therefore, flossing will save you money in the long run!
Your Child's Body Is Healthier
Yes, bad oral hygiene directly can lead to poor health in other areas of your child's body. A few issues to be aware of are an increased chance of respiratory and heart disease later in life.
Knowing that the health of your child's teeth and mouth can affect major body organs should be a huge reason to emphasize proper dental hygiene. Children need to function properly and develop healthy daily habits which include starting each morning with brushing and flossing.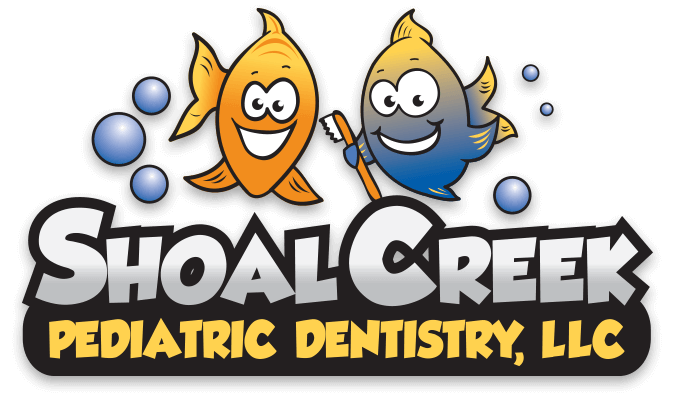 At Shoal Creek Pediatric Dentistry, we are a premier Kansas City pediatric dental specialist, where kids' dental health is our top priority. We take pride in the care and education of our clients and their families in all things dental care. We provide a safe, understanding, and kind environment for children so that they can look forward to regular visits with their pediatric dentists in Kansas City.
Give us a call at (816) 781-5437 or visit our website to sign up for an appointment. We look forward to working with you and your child to achieve a beautiful and healthy smile!