Many people don't realize the importance of early dental hygiene. Baby teeth, as well as brushing habits, start early on and can affect your child well into adulthood. This is why starting your child off seeing a childrens dentist in Kearney MO, before your child's first birthday, is an excellent step in the right direction. A kids dentist in Kearney can spot trouble areas in your child's mouth right away and help to avoid significant issues later on in childhood.
Dental Emergencies
As children learn to crawl, walk, and run, they will fall a lot at first. Sometimes, teeth and gums take the brunt of the fall, calling for an emergency visit with your kids dentist in Kearney, MO. Throughout their childhood, many kids will play sports or become active in other activities.
Anytime a child is physically active, there is a risk of injury to a child's teeth if they are involved in an accident. This can cause gum injury, knocked out teeth, loose teeth, and even chipped teeth.
According to one kids dentist in Kearney an effective way to avoid these injuries is to wear a mouthguard. You can now buy these over the counter and mold them to your mouth to make a more comfortable and create a convenient fit.

Tooth Decay
Tooth decay is widespread, according to a top childrens dentist in Kearney, MO, because there are so many things that can cause it. For instance, if your child has a medical condition like diabetes or asthma, which are common childhood conditions, your child will have a greater risk for tooth decay due to the required medications.
One of the biggest obstacles in preventing tooth decay is that children often don't enjoy brushing their teeth. This makes it a challenge for parents to stay on top of daily brushing that is needed to keep them healthy.
Gum Disease
Many people think about gum disease as something that only adults get, but it's pretty common for children to have. Gum disease often isn't painful, making it very difficult to detect initially.
Unless you are regularly looking for gum issues in your child, it can be easier to miss than a chipped or broken tooth that is causing pain. This is why making regular visits to a childrens dentist in Kearney is so essential. Making this part of your routine helps you stay on top of your child's oral hygiene.
Crooked Teeth
There are many reasons why a child's teeth might grow in a bit crooked. This can be because of genetics, but can also be because of an overbite, tooth grinding, jaw issues, thumb sucking, or other contributors. When you see a dentist regularly, they can monitor a child's teeth are growing and fix issues right away to avoid major issues later on.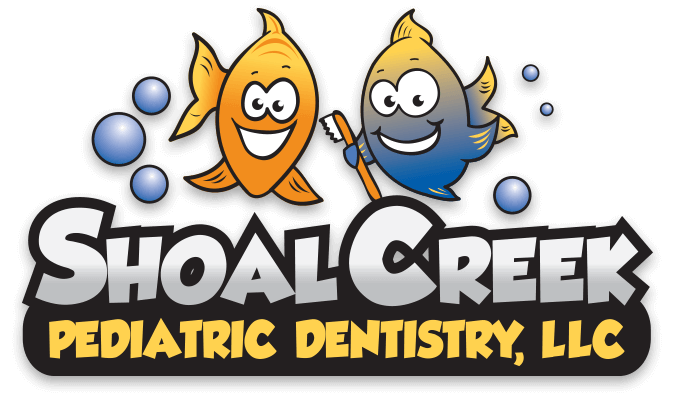 At Shoal Creek Pediatric Dentistry, we know emergencies can happen when it comes to your child's teeth. We are available for regular appointments and emergency care, all while providing a safe and fun environment for your kids.
Give our office a call at (816) 781-5437 or visit our website to fill out a new patient form. We look forward to seeing you and your child at our facility very soon!