When you think about gum disease, you might think this is only for adults. The reality is many children can develop gum disease. The bad news is it can be pretty common in children. The good news is if you are making regular visits to a kids dentist in Kearney and adhering to the guidelines for brushing, you can likely avoid gum disease.
We know parents have questions, and with the best pediatric dentist in Kearney, MO, we have some answers.
What are some symptoms of gum disease in children?
Development of a receding gum line
Persistent Halitosis despite brushing regularly
Swollen gums that look and feel painful
Bleeding gums during brushing or flossing
Taking care of your child's mouth is similar to what an adult's dental care should be. Dental experts recommend brushing your child's teeth two to three times a day, or after eating. It is also important to teach them how to floss correctly and remove any stuck-on food. These are all essential to your child's gum health.
We know that getting your child to brush and floss regularly is a challenge for parents. This is why creating and sticking to a routine is so important. If you find brushing after eating food is a struggle, suggest gargling or swishing with water in their mouth to try to dislodge any food stuck between teeth. This will also remove most sugar from the surface of the teeth and gums.
Another great idea to motivate your child to brush and floss regularly is to create a sticker or reward chart. Although it can include monetary rewards, it doesn't have to. It could be something simple like rewarding your child by letting them choose what's for dinner or they get to pick the music on the ride to school. These are great ways to motivate without having to spend money.
Prevention is key when it comes to keeping gum disease at bay. But what if you find out your child has gum disease already? It's a good idea to check with a pediatric dentist in Kearney right away about the severity and next steps for your child.
A Kearney pediatric dental specialist will likely recommend establishing a better tooth and gum routine. Pediatric dentists are a good resource for helping parents motivate kids towards this goal. Depending on the severity of the gum disease, your child may need to have a more invasive cleaning. This could mean every two or three months until it's gone.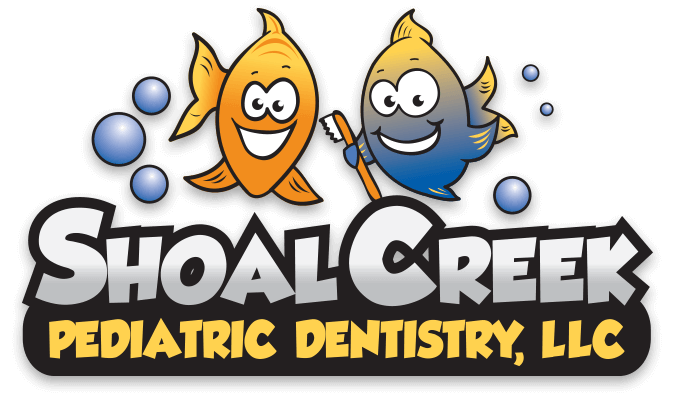 At Shoal Creek Pediatrics, a leading childrens dentist in Kearney, we offer the best in kid's dentistry. We take pride in serving our patients in the KC Northland and beyond. We work hard to create a kid-friendly environment so that your child feels safe and relaxed during each visit.
Call us today at (816) 781-5437 or visit our website to contact us online and schedule an appointment with a pediatric dentist in Kearney. We look forward to hearing from you soon!