Visiting the dentist can be an anxiety-producing event even for a child without anxiety. But for a child with anxiety, it can be absolutely crippling. One of the worst things you can see as a parent is your child suffer through anxiety-provoking events. Going to the dentist can be very scary for most children, but especially for one that has anxiety.
When you visit a Kearney, MO children's dentist's office, like Shoal Creek Pediatric Dentistry, you know that we understand kids and gear our office specifically to treat them. This means our staff is trained to work with kids, talk them through all things dentistry, and their experience as comfortable as possible. Here are a few ways to help your child prepare for their visit with a Pediatric Dentist in Kearney:
Talk to your kids, with age-appropriateness, about what a dentist does and what the appointment might look like. No one likes to be in the dark about upcoming events or about what to expect. By starting a conversation about the benefits of a dentist, what an office visit looks like, and your experience going through a dentist appointment, you are preparing them for a successful appointment.
Make sure that you carefully choose the right pediatric dentist in Kearney for your child. So many parents want to take their kids to the dentist they use. This isn't a bad idea, but when you have a child with anxiety, a pediatric dental specialist in Kearney that caters to kids can be quite beneficial. Pediatric dental offices keep kids' needs in mind at every step of their visit. You will find that a pediatric dentist is the best way to go so that your child might actually enjoy regular dental checkups.
Have a pocketful of reassurance. Kids are naturally curious and ask lots of questions; it's how they learn. If they can see you are confident in the visit, they will draw off you. So, when they ask questions, have a reassuring and matter-of-fact answer for them. You don't have to tell them every detail but just enough information so they will know what to expect and that it's going to be okay.
Let your Kearney children's dentist office know when you make your appointment that your child has anxiety. This will prepare the entire staff, whether it's the front desk receptionist, the hygienist, or the dentist, everyone on the staff will be better prepared for your appointment.
Make sure and give your child some kind of reward to look forward to after their dental appointment. This accomplishes two tasks, it might help them get through their appointment, and it slowly turns the dentist into something to look forward to each time. This can be as simple as a trip to the park, lunch at a special restaurant, or a toy that they have wanted for a time. Each child is motivated by different things, so find out what will help your child get through the appointment and offer a reward for a successful appointment with a pediatric dental specialist in Kearney.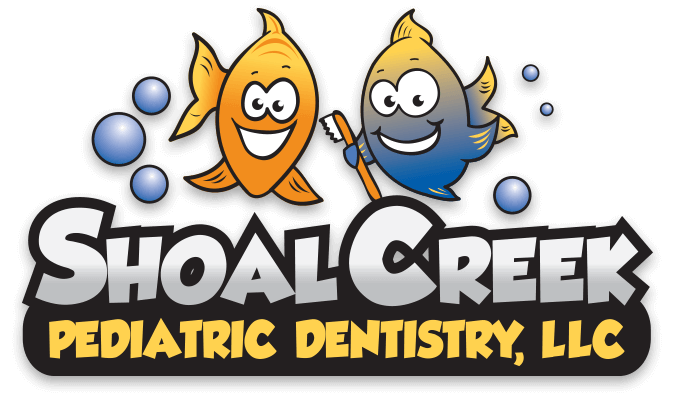 At Shoal Creek, we are a well-respected pediatric dentist in Kearney. Our staff understands that going to the dentist can provoke anxiety or make it worse for a child that already has anxiety issues. It is our goal to create a fun and relaxing environment for all stages of childhood.
Give us a call at 816-781-5437 or visit our website to schedule your child's next appointment with a pediatric dental specialist in Kearney, MO.