Here we are making our final preparations to get our children ready to go back to school for another year. Although your main focus might be on getting all the necessary supplies and clothes to get your child through the school year, your children's oral health should be a top priority as well.
It may seem odd to think that you need to prepare your children's teeth for the fall but scheduling regular mouth and teeth checkups are critical to a child's oral health. So, before your little ones go back to school, it would be a good idea to do a whole mouth checkup.
Even if you can't squeeze in one more visit to your children's dentist in Kearney before school starts, our team at Shoal Creek Pediatric Dentistry has a few ways you can help get your child's teeth prepared for fall and the new school year.
Replace Your Child's Toothbrush
Pediatric dental specialists in Kearney recommend regularly replacing your child's toothbrush. This is often done by parents when their child's toothbrush shows extreme wear; however, replacing it earlier is a much healthier option. Bacteria and worn-out bristles are both dangers to preventing teeth from getting fully clean and healthy. During your "back to school" shopping, be sure to grab a new toothbrush for your growing child.
Schedule a Fall Back to School Cleaning
Just like you need to do regular checkups or physicals for your child, their teeth are no exception. When you schedule that back-to-school doctor's appointment, remember to schedule an appointment with the best kid dentistry in Kearney to keep their teeth healthy all year. Most dentists recommend at least two appointments per year for thorough teeth cleaning.
Be Aware of Your Child's Eating Habits
Avoid those nasty cavities by packing healthy lunches for your child when they return to school. Not only should their lunches be healthy for their body, but they should contain low amounts of sugar to help prevent tooth decay and cavities.
You can include a toothbrush or at least a tiny toothpick in their lunch too quickly clean in-between their teeth after their meal. As a leading kids dentist in Kearney, Shoal Creek recommends using soft, plastic toothpicks and not the traditional wooden ones. Traditional toothpicks can damage gums if not used properly, especially for kids.
Provide Your Child with Proper Mouth Protection
If your child plays any kind of sports, it's a great idea to invest in a mouthguard. Playing sports can occasionally cause damaged teeth, and a mouthguard is a great way to prevent this from happening. Mouthguards can be easily molded to fit a child's bite and specific teeth pattern. If you're not sure what type of mouthguard is best for your child, reach out to a  kids dentist in Kearney for their recommendations.
When looking for a children's dentist in Kearney, look no further than Shoal Creek Pediatric Dentistry. Our staff is professional and caring, and we understand kids! Our Kearney children's dentist office is fun and exciting and will quickly put your child's dental fears to rest.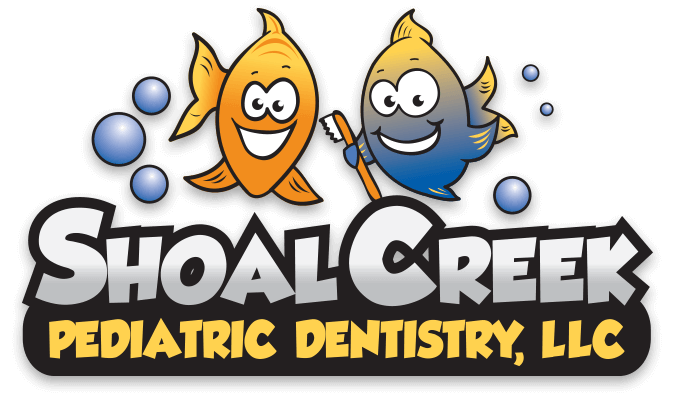 Give us a call at (816) 781-5437 or visit our website to sign up for an appointment before the school year starts.