As one of the premier pediatric dental specialists in Kearney, MO, Shoal Creek Pediatric Dentistry knows that some children may not exactly be thrilled to go to the dentist for their regular checkups.  This article will help provide some advice on how to calm some of the fears your child might have when it's time to visit your kids dentist in Kearney, MO. 
Choose the Right Dentist
Not just any pediatric dentist in Kearney, MO will be a good fit for you and your child.  Ensure that your dentist is sensitive to your child's anxiousness and will make the experience as enjoyable as possible.  Try to get reviews of local children's dentists in Kearney, MO from your friends or peers to determine which one will be the best match for your child's dental needs.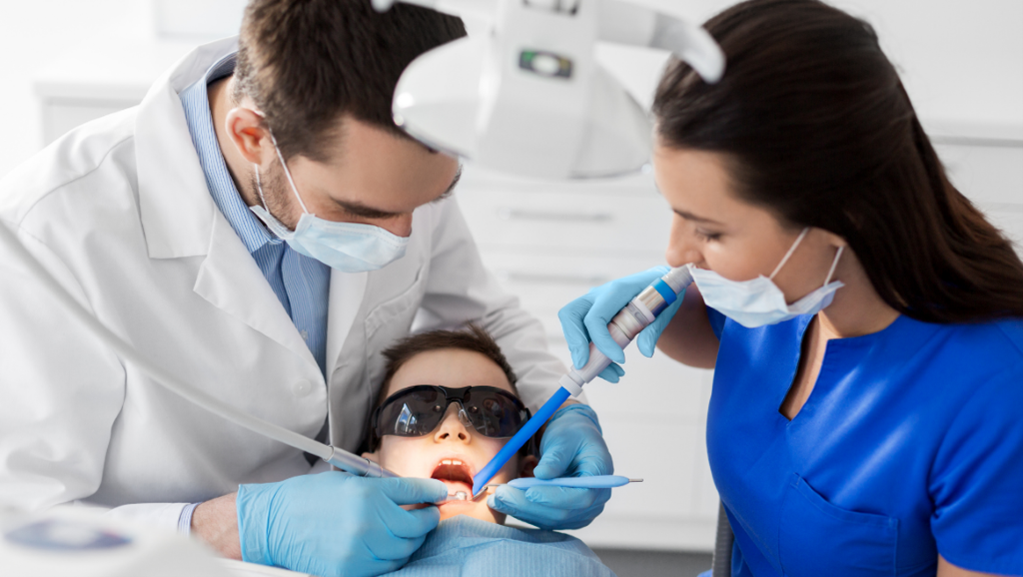 Prepare Your Child 
For
 the Appointment
As one of the best pediatric dentists in Kearney, MO, Shoal Creek Pediatric Dentistry recommends that you don't keep it a secret that your child's dental appointment is coming.  Let them know the day and time well in advance and discuss any concerns they may have.  Having conversations with your child about dental visits will help them mentally prepare for the visit. 
Be a Good Example
Parents are the most significant influencer on a child's behavior, so make sure you speak positively about your past visits to the dentist.  Although you personally may not enjoy your regular visit to the dentist, if you speak negatively about dental appointments, it can cause your child to have additional fear about their upcoming visit.   
Also, make sure to practice good dental hygiene daily, such as brushing and flossing.  Show your child that you enjoy taking care of your teeth, and these positive images will likely influence your child to do the same.  Explain to your child that when they go to their next appointment with their kid's dentist in Kearney, MO, it will be a much more positive experience as long as they are regularly brushing and flossing.  
Start Early
Many Kearney, MO pediatric dentist specialists recommend that parents schedule their child's first dental appointment before turning one year old.  Establishing regular visits to the dentist will help build a level of comfort or trust with your child and their dentist, which will likely lead to less anxiety at each visit.  
Contact Shoal Creek Pediatric Dentistry Today!
Your child's oral health is crucial to a healthier quality of life for them.  At Shoal Creek Pediatric Dentistry, our child-friendly environment will help reduce any fears your child might have regarding visits to the dentist.  We'll also help instill good brushing and flossing habits for your child to ensure they make good dental hygiene a part of their daily routine. 
Give us a call at (816) 781-5437 to schedule an appointment at our Kearney children's dentist office today!